Create Your Dungeon Instantly!
Have you ever played First-person party-based dungeon crawler video games?
Dungeons in those games make us so excited. There are various monsters, hidden treasures, mysteries, and so on.
I thought I want to create First-person party-based dungeon crawler in Unity, but creating the system of instantiating dungeons costs so many time.
I think this cost made some developers give up to create this type of game.
To save time for developing the system, I developed a tool that can create 3D dungeons quickly.
Because I want to play and explore your dungeon!
Ariadne 3D Dungeon Maker is a powerful asset to create 3D dungeons.
In the extension, you can make grid-based map data in MapEditor.
And set it to the Game Controller prefab, Ariadne 3D Dungeon Maker produces dungeons according to your map data at runtime.
This asset includes the MoveController that enables movement in the dungeon.
The controller enables processing events, too.
Set Up Your Dungeon Map On The Editor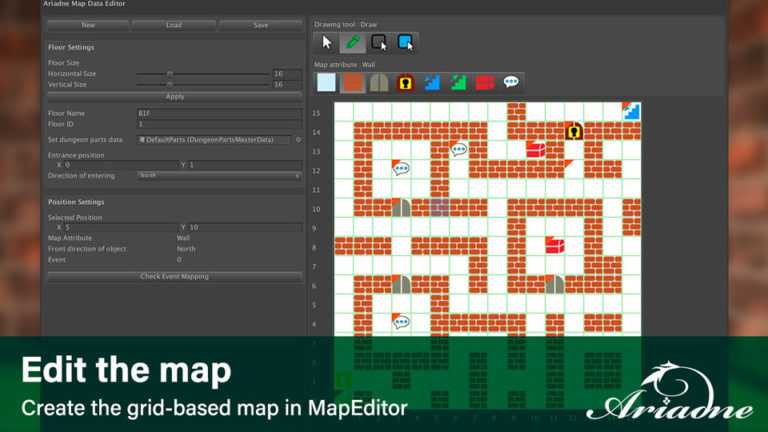 MapEditor is a core function of Ariadne 3D Dungeon Maker.
You can draw dungeon maps like a tile map.
It is easy.
You don't have to hold the dungeon data as bothering CSV files or JSON files.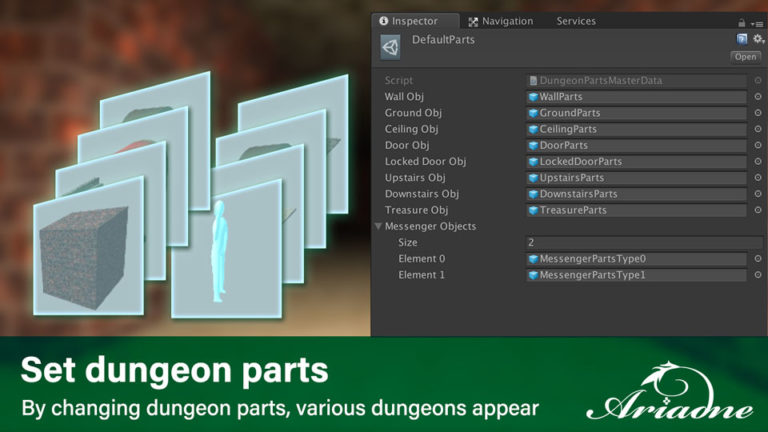 You can easily change parts of the dungeon.
Various type of dungeon will appear.
Explore The Dungeon Which You Draw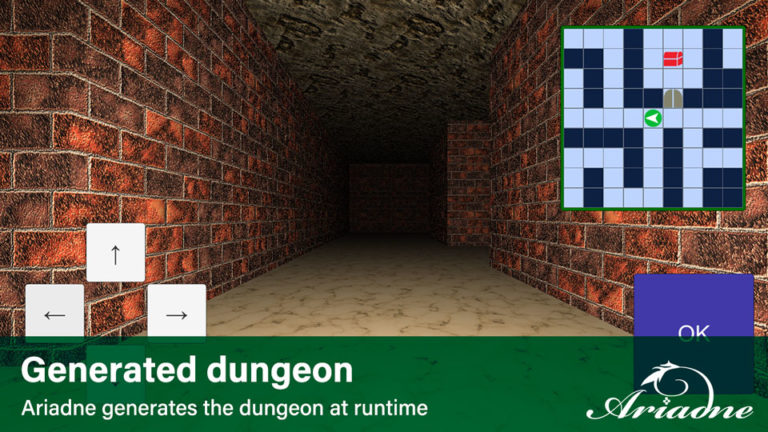 Your dungeon map will be instantiated soon.
And you can explore your dungeon quickly. 
It's easy to test.
Events Will Colorize Your Dungeon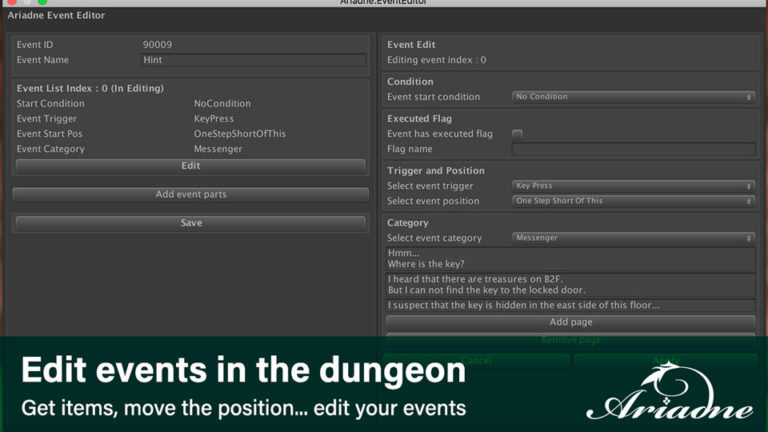 Make events in your dungeon.
The dungeon gives players tempting treasures and surprises players with terrible monsters.
Event Processor Will Save You Time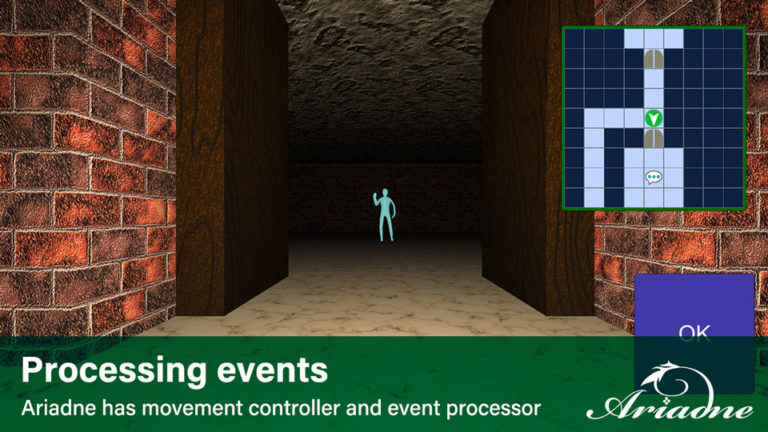 6 type of events can define on each point on the map.
Opening a door

Opening a locked door

Move to other position (such as upstairs/downstairs)

Get treasure (Item and money)

Show messages to the screen

Exiting from the dungeon
Get Ariadne in the Unity Asset Store!
When I made small scale First-person party-based dungeon crawler game by scratch, it cost a month.
Ariadne 3D Dungeon Maker will save you a lot of time.
Saving time means saving money.
Let's try Ariadne!
Your satisfaction is key. And if you're not happy, it looks bad on me.
So if for any reason, within 30 days of purchase, send me an email and I'll happily give you a FULL REFUND.
Please tell me your Invoice Number. Then I'll ask Unity to refund to you.
The support E-mail address is written on the Asset page. Or use the contact form in this blog.
P.S. Ariadne will save you time. Try it out!